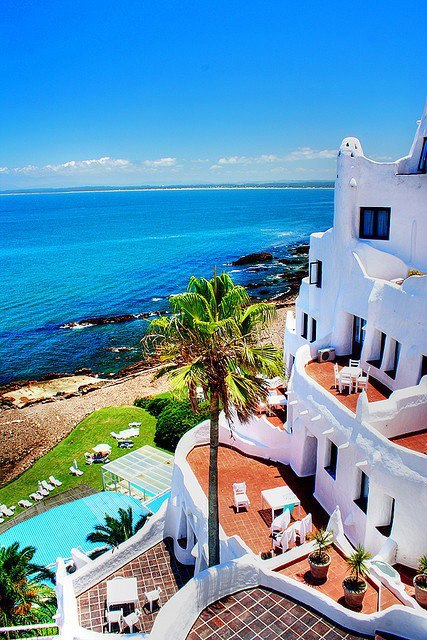 Casapueblo is the house of Uruguayan artist Carlos Páez Vilaró, located in Punta Ballena (Whale Point) near Punta del Este, Uruguay. It is a homage to the artist's son Carlitos Paez, one of the sixteen survivors of the crash of Uruguayan Air Force Flight 571. Casapueblo is now a citadel-sculpture that includes a museum, an art gallery, and the Hotel Casapueblo.
Built around a tin box called La Pionera (The Pioneer), Páez Vilaró designed it with a style that can be equated to the Mediterranean coast houses from Santorini.
A few years ago Páez Vilaró added a hotel called Hotel Casapueblo or Club Hotel Casapueblo to the house, following the style of the original construction. It now includes a restaurant named Las Terrazas (The Terraces).
Source: