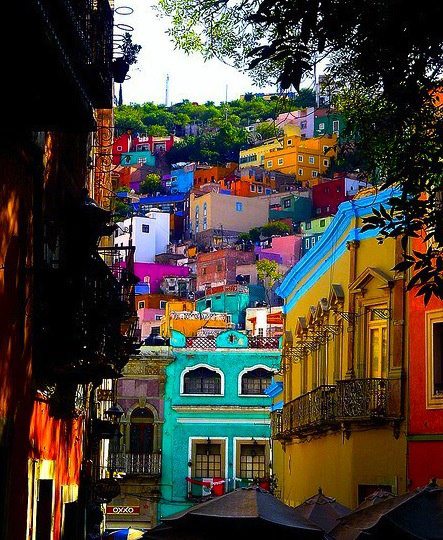 Guanajuato (Spanish pronunciation: [gwanaˈxwato]), officially Free and Sovereign State of Guanajuato (Spanish: Estado Libre y Soberano de Guanajuato), is one of the 31 states which, with the Federal District, comprise the 32 Federal Entities of Mexico. It is divided in 46 municipalities and its capital city is Guanajuato. The largest city in the state is León.
It is located in the North-Central Mexico. It is bordered by the states of Jalisco to the west, Zacatecas to the northwest, San Luis Potosí to the north, Querétaro to the east and Michoacán to the south. It covers an area of 30,608 km².
Guanajuato is located between the arid north of the country and the lusher south, and it is geographically part of the Trans-Mexican Volcanic Belt, the Mexican Plateau and the Sierra Madre Oriental. It was initially settled by the Spanish in the 1520s due to mineral deposits found around the now capital city of Guanajuato, but areas such as the Bajío region also became important for agriculture and livestock. Mining and agriculture have been the traditional mainstays of the state's economy, but today, about 30% of the state's GDP is accounted for by industry, which includes metals, automobiles, leather goods, processed foods and more.
Source: