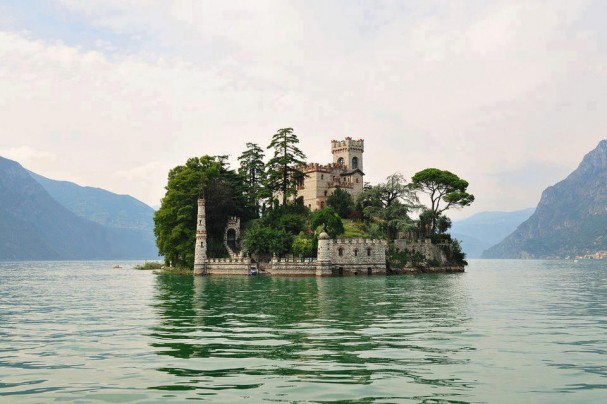 Lake Iseo or Lago d'Iseo or Sebino is the fourth largest lake in Lombardy, Italy, fed by the Oglio river.
It is in the north of the country in the Val Camonica area, near the cities of Brescia and Bergamo. The lake is almost equally divided between the Provinces of Bergamo and Brescia. This is a heavily industrialised part of the world, but the area remains one of outstanding natural beauty. The road north to Switzerland used to run along the side of the lake, and stories about entire families being swallowed up by the murky waters abound. A much safer road, carved into the side of the mountains, now exists.
In the middle of the lake is Monte Isola (or Montisola).