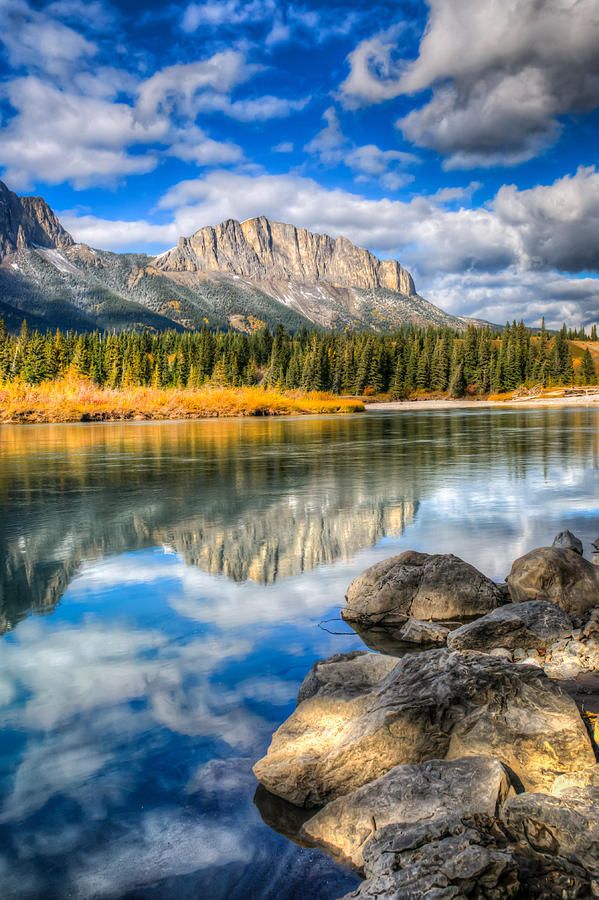 Mount John Laurie is a mountain in the Canadian Rockies, located in the province of Alberta, Canada.
Officially named Mount John Laurie in 1961, it is also known as Mount Laurie, or by the Nakoda name Mount Yamnuska, or simply Yamnuska. Yamnuska translates to "wall of stone." "Yamnuska" is derived from the Stoney Nakoda word "Iyamnathka" that describes steep cliffs or "the flat faced mountain."
John Lee Laurie, 1899-1959, was a founder of the Indian Association of Alberta. The mountain's 1961 renaming came at the request of the Stoney Nakoda First Nation. Laurie, an educator and political activist, served as secretary of the Indian Association of Alberta from 1944-1956, promoting the causes of Alberta native peoples.
Source: