Amending the time-honored adage, 'art imitates life,' to 'architecture imitates life,' begins to give one a sense of St. Tropez's luxury villa, 'Peninsula 1.' Much like the beautiful bodies that frequent the nearby Nikki Beach, Peninsula 1 sprawls in the Southern French sun and gazes beyond a blue horizon to soft Alpine Peaks.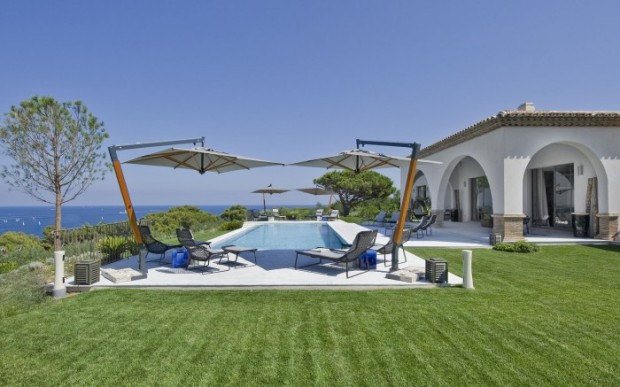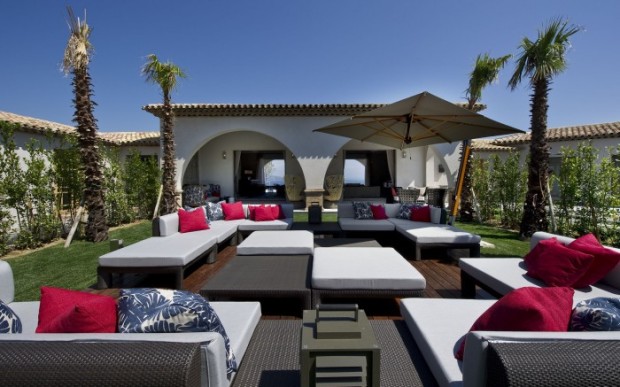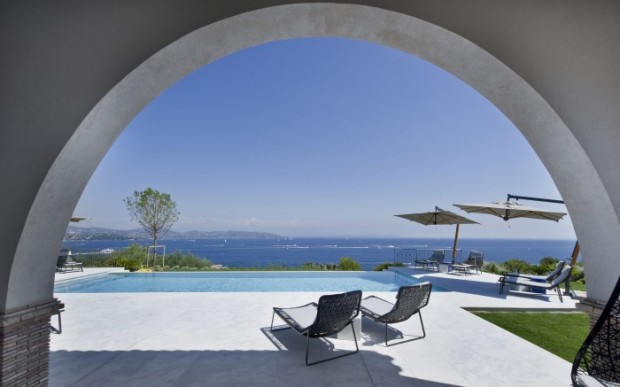 Pendulum parasols, elemental, in canvas and wood stand sentinel, accented by regatta red and navy cushions in the palm-flanked outdoor lounge. The test of a true destination property (though seductive in their internal allure as they often are) is to encourage the resident to venture outside. Peninsula 1 is master of this and its domain with a retractable pool deck extending the terrace into the quintessentially formed, yet distinctly narrative, French gardens that meet each individual bedroom door.
Whimsy weaves its way from the silver elephant-head bedroom lamps to those wall-mounted, that mimic nautilus shells, from the small porthole window in the bathroom to the oversized industrial pendant lights that hang from the high ceilings of the open-plan lounge, from the plantation ceiling fans that crown most every room, to the organic screening material that shades the lantern-lit patio.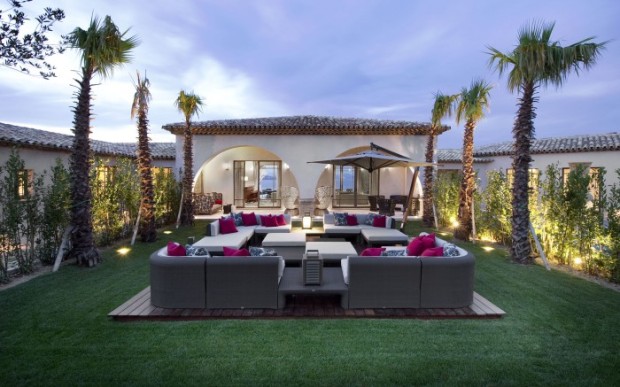 Peninsula 1's ultimate resident is a social butterfly who loves to entertain but relishes being cocooned when the mood generated by the property inevitably takes them.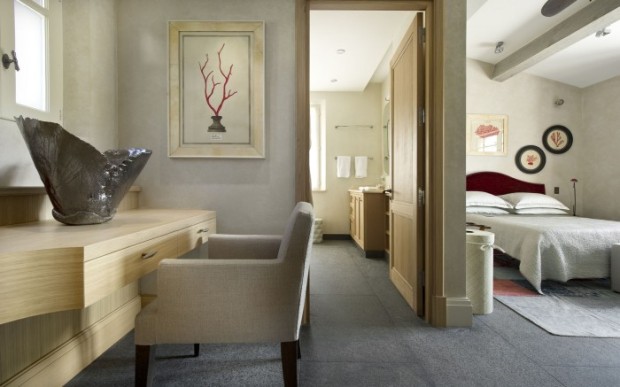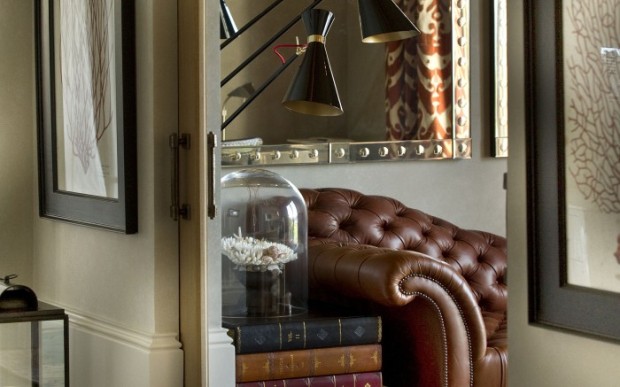 The red accents move through the bedrooms and shedding their nautical chic, take on a warmth inspired by objects of the natural world and the sea itself. The red settles in the muted tranquility of a seafoam green color scheme offset by painted and exposed beams treated to appear not unlike driftwood. Red accents all but dissipate in each of the four bedroom's en-suites, the master's double beginning a new, altogether cooler palette in it's black and white floral prints, that is seen again in the minimalist kitchen and open internal spaces.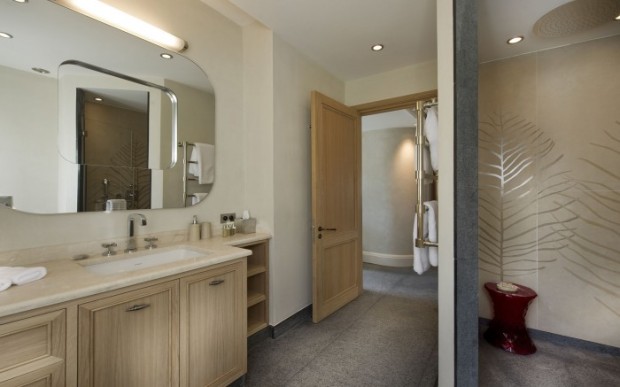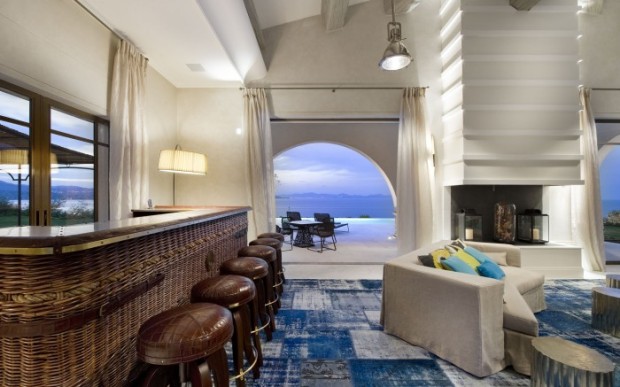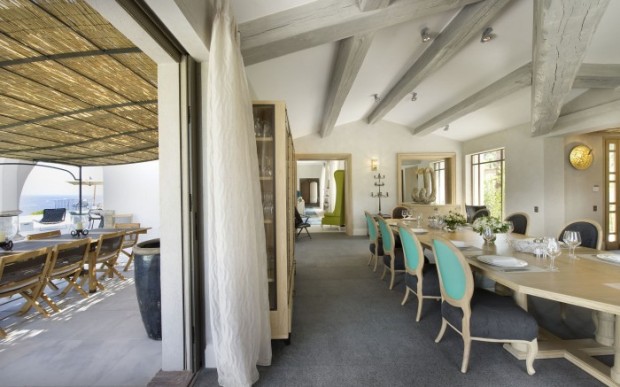 Source: