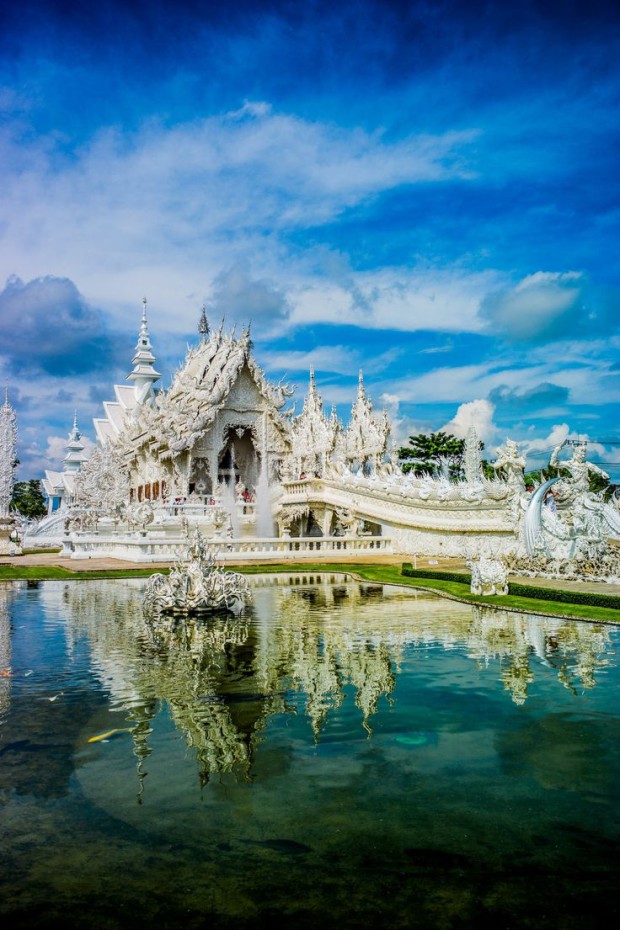 Wat Rong Khun (Thai: วัดร่องขุ่น), more well-known among foreigners as the White Temple, is a contemporary unconventional Buddhist temple in Chiang Rai Province, Thailand. It was designed by Chalermchai Kositpipat in 1997.
On 5 May 2014 at 18:08 (local time), the temple was heavily damaged by the earthquake in Mae Lao that struck the province. It was closed indefinitely. Chalermchai said on 6 May that he would demolish the whole temple and would not rebuild it.
On May 7 morning after an engineering expert team inspected and confirmed that all building structures in the temple were unharmed by the quake, Chalermchai announced that he would rebuild the temple back to its original beauty in two years and promised to devote his life for the work. He also announced that the temple area will be open to visitors on May 8 afternoon. The gallery building will be open in a few days. But for some buildings, visitors will be allowed only to take pictures from outside.
Source: