The Portland Japanese Garden is located on the  West side of Washington Park, directly above the International Rose Test Gardens.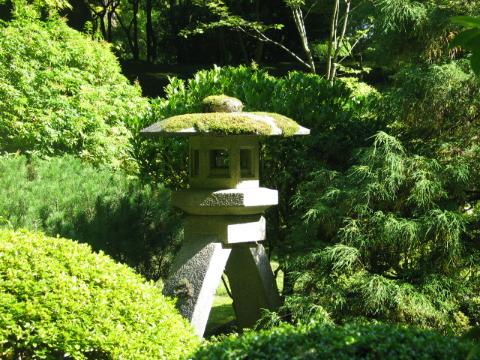 When visiting the Gardens, you can park in the lot and walk up the path towards the Gardens, pausing now and then to look through the trees, looking back, down the hill, wherever you look in the gardens, even walking toward the entrance, the vistas are beautiful. The Japanese Gardens are directly across from the Rose Test Gardens.
As you walk into the Gardens, there is a strong sense of leaving the world behind you and stepping into a peaceful and serene place . This feeling will stay with you, even when you have left the Gardens.
In the fall, the trees were colorful, the Japanese maples bright reds and golds. It was cool and misty and walking down the paths, stopping and watching the Koi in their pond, we felt many miles away from the every-day world.